As of , There have been tests performed, cases, and deaths in New Mexico.
COVID-19 in New Mexico
COVID-19 is a virus that spreads easily. The disease can range from mild to severe. Use all the tools we have available to keep you, your family, and your community safe. Vaccination, testing and treatment can help us all stay safe. And don't forget to mask up and social distance.
SANTA FE — The Biden administration announced that starting today, all U.S. households can order a total of four at-home COVID-19 tests that will be mailed directly to them for free. Tests will begin shipping next week and can be ordered at Free at-home COVID-19...
Knowing if you have COVID-19 can help you seek proper treatment and prevent you from spreading the virus to your family and community.
COVID-19 vaccines are safe and effective. The risk of infection, hospitalization, and death are all much lower for people who are vaccinated, compared to unvaccinated people. 
Treatment for COVID-19 is recommended for most people who have tested positive for COVID-19.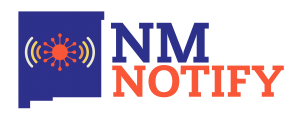 One of the key tools to fight COVID-19 and slow its spread is right in your pocket.
NM Notify can quickly notify you if you've likely been exposed, allowing you to reduce risk for your loved ones, seek timely medical attention, and stay home. For more information click here.
1-855-600-3453
For COVID-19 Related Questions
1-833-551-0518
For Non-Health Related COVID-19 Questions
Covid.Vaccines@state.nm.us
COVID-19 Related Inquiries
COVID-19 Toolkit
We now have many tools to fight COVID: masking, vaccines, treatment, testing, and social distancing. We have reached a new place in New Mexico where we can lift nearly all public health requirements that prevented many COVID cases, hospitalizations, and deaths. It is now possible for us to manage COVID-19 in our homes and in our communities.
This toolkit provides COVID-19 support and guidance for New Mexico communities and individuals.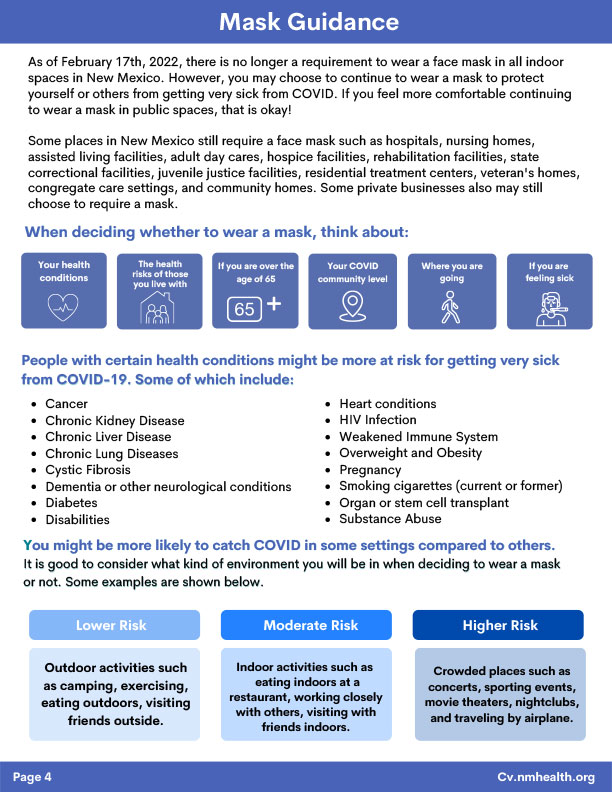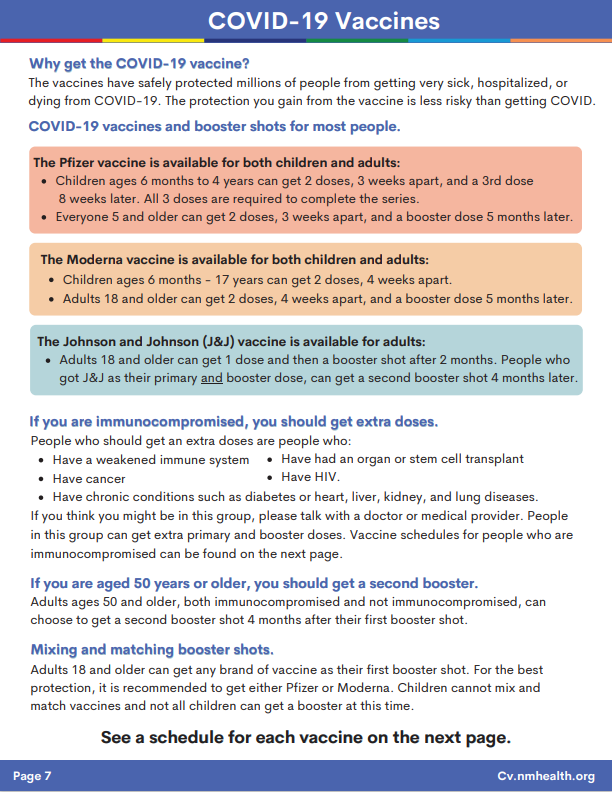 *Includes update on Omicron (bivalent) booster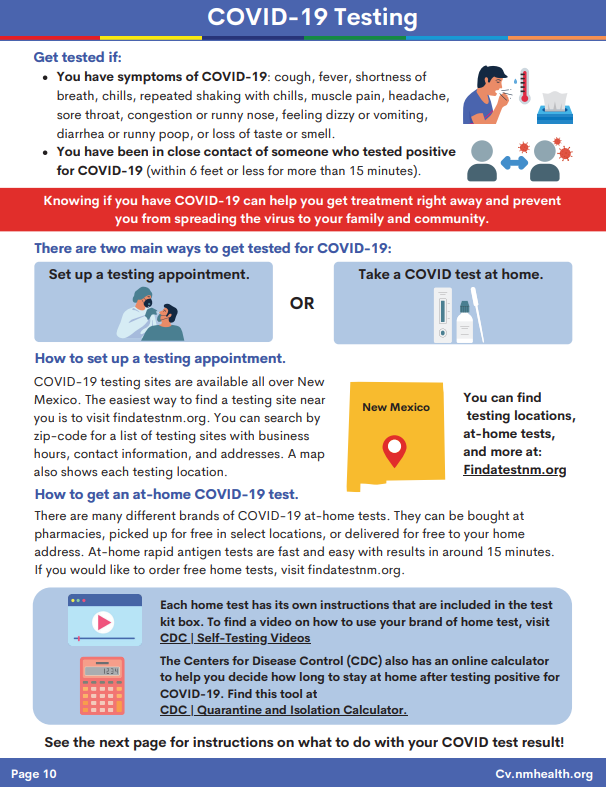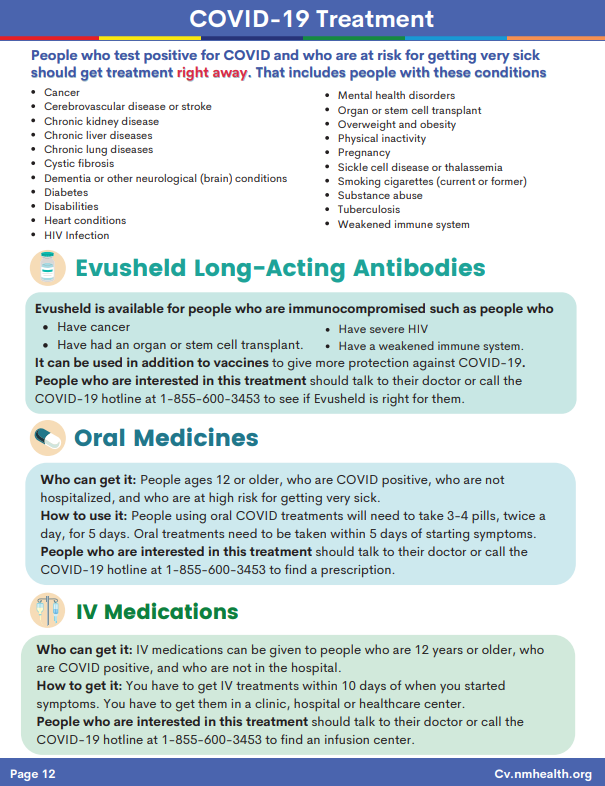 Treatment Guidance/Long COVID Guidance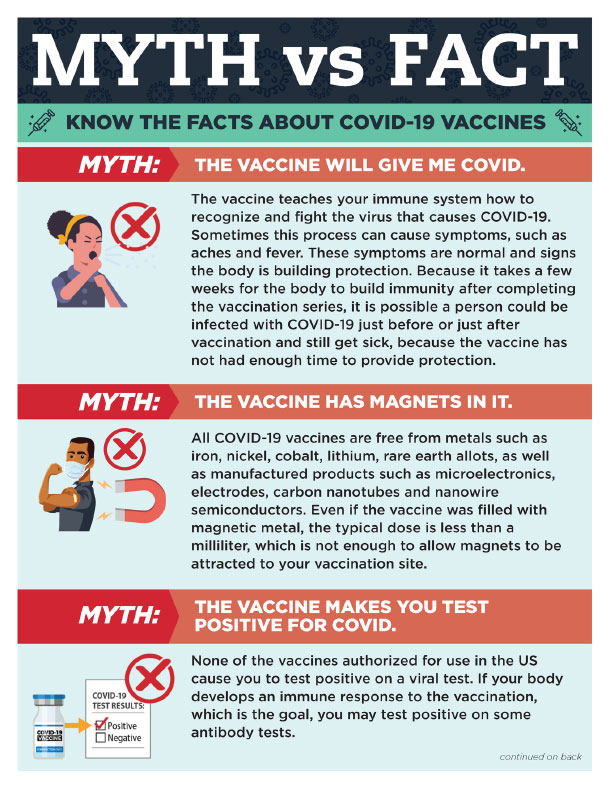 Myths vs Facts/Omicron Booster Updates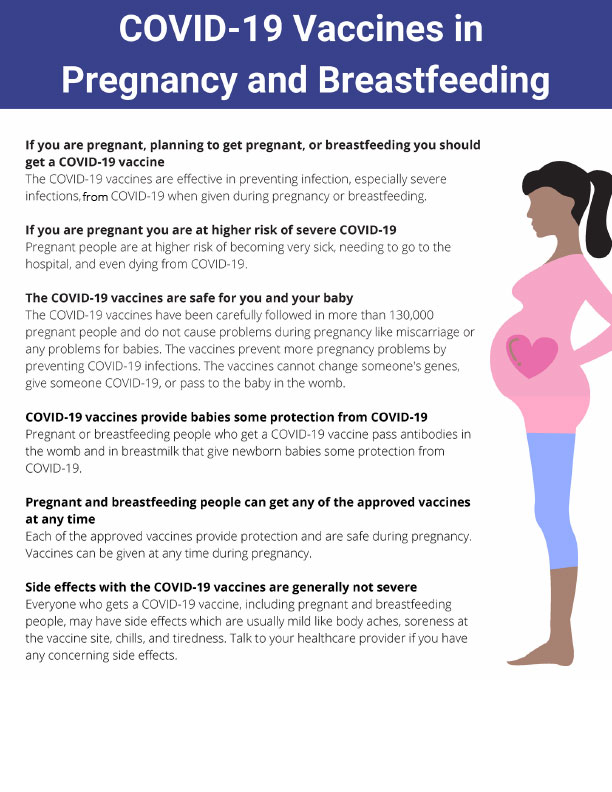 Pregnancy & Breastfeeding Guidance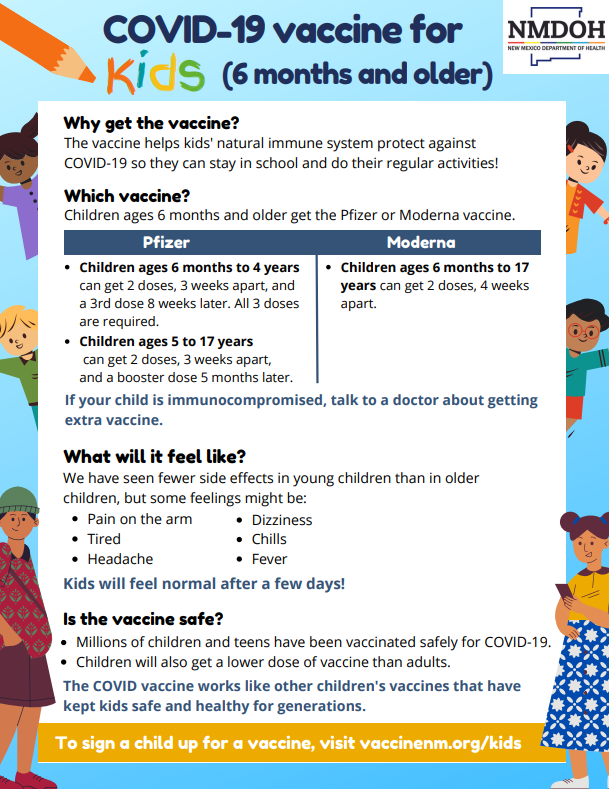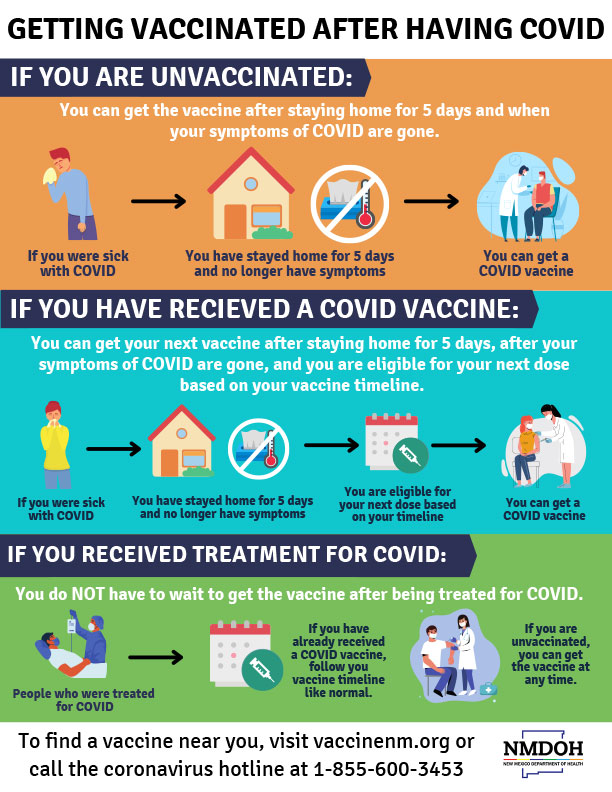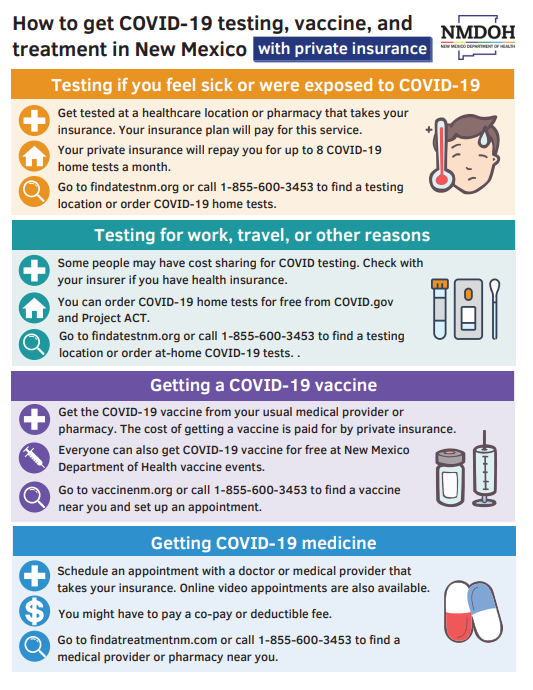 Finding Vaccine & Treatment with Private Insurance or Medicaid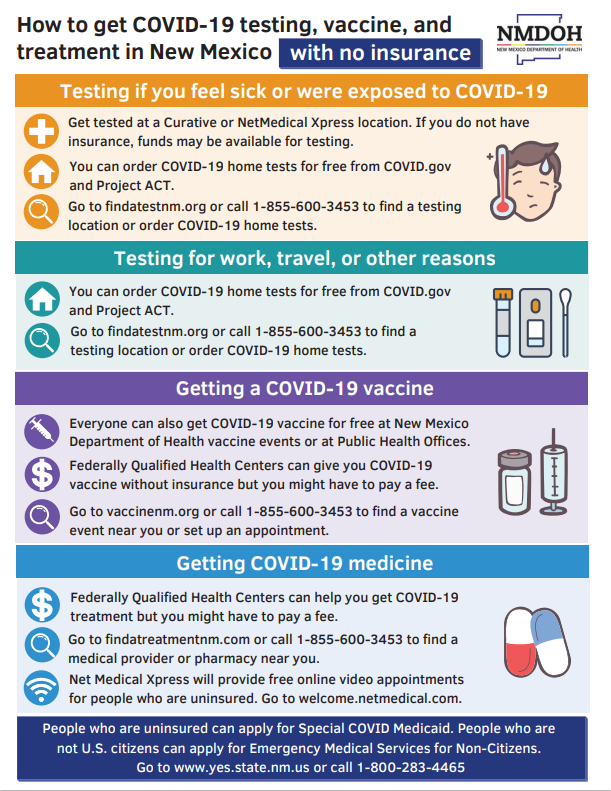 Finding Vaccine & Treatment with No Insurance
Latest Medical/Scientific Reports
NMDOH is committed to informing New Mexico residents with the latest data for positive cases, hospitalizations, vaccine rates, and deaths.
Epidemiology Reports
NMDOH collects and analyzes statewide data for COVID-19 positive cases, hospitalizations, and deaths. The reports on this page reflect these critical data and will be updated weekly.
Modeling Subsite
In NM, COVID-19 modeling helps in planning the State's response to COVID-19 by attempting to predict the impact of COVID-19 on health systems and populations.
Testing & Cases Dashboard
The data dashboard currently includes county-by-county breakdowns of positive cases by age, gender and ethnicity.
Vaccine Dashboard
The vaccine dashboard currently includes county-by-county breakdowns of vaccine rates throughout the state of New Mexico.