Note: The information contained on this page is for archival purposes only and it is no longer maintained or updated.
Introducing the New Mexico Mask Madness Tournament!
Governor Michelle Lujan Grisham invites all New Mexicans to participate in New Mexico Mask Madness, a statewide competition intended to highlight the creativity and artistic ability of New Mexicans amid the COVID-19 pandemic. Wearing a face mask or face covering is critical​ to slowing the spread of COVID-19 and protecting your community. New Mexicans across the state are creating incredible and creative face masks – could yours be crowned champion?
Thank you to the many New Mexicans who entered hundreds of photos of incredible masks! New Mexicans voted for their favorite entries, and the top vote-getters have been seeded into brackets. New Mexicans will be able to vote for their favorite mask in each match up until a champion is crowned – and a prize is awarded to the best mask in New Mexico!
The first round of bracket match ups is now open for voting! Voting for the round of 32 will be open through 6 PM on June 9th. Voting for each consecutive round will open at 7 PM and close at 6 PM the following day. Voters may vote once in each match up.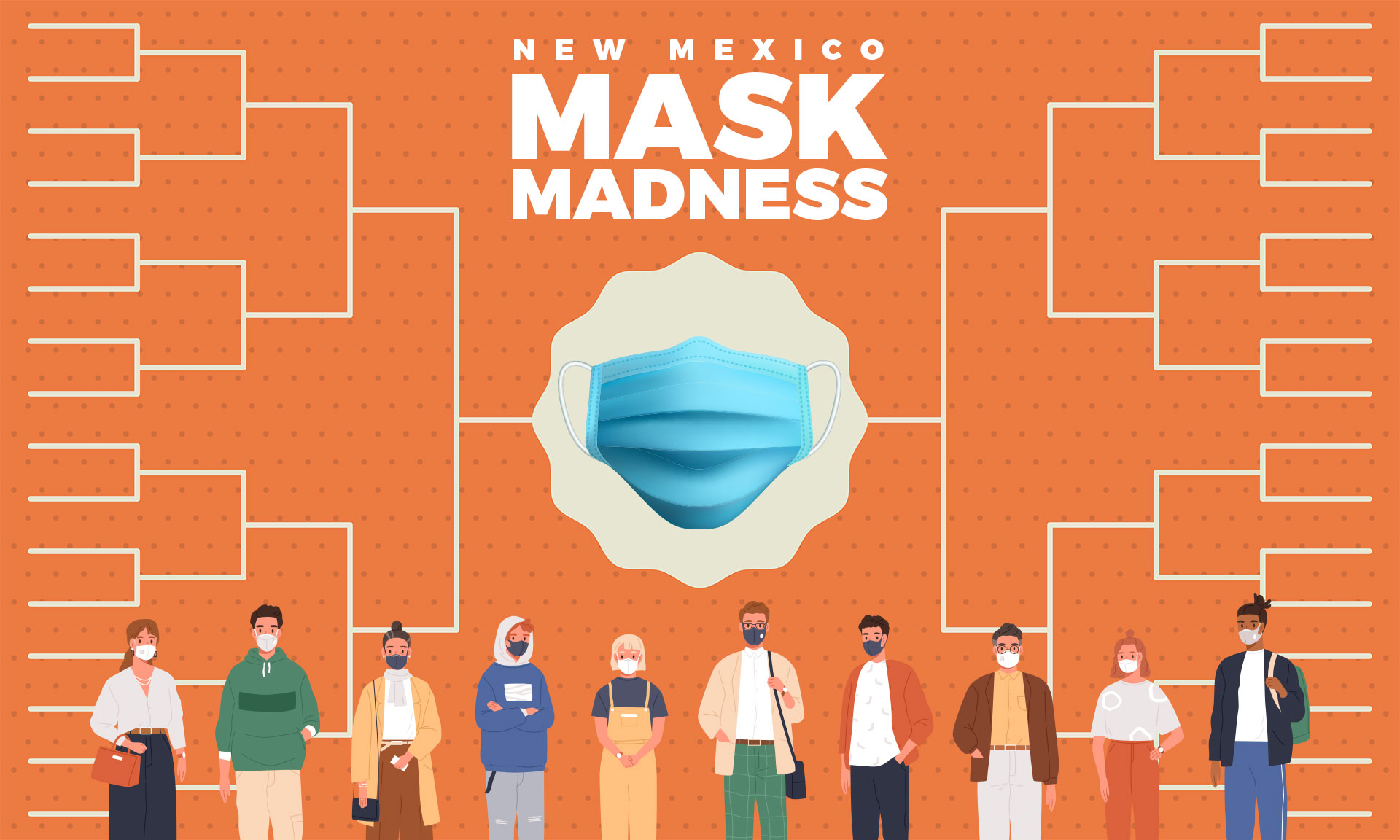 Copyright New Mexico Department of Health