Click here to download the Covid-Safe Practices For Individuals And Employers
Haga Clic Aquí para Descargar Prácticas Seguras A Seguir Durante La Emergencia Covid-19 Para Empleadores Y Personas En General
The guidance in this document reflects the New Mexico Department of Health's epidemiologists' recommendations based on current CDC guidance, scientific evidence, New Mexico's experience to date with the disease and a careful approach that acknowledges that there is still limited understanding of the virus, how it spreads, and who may be vulnerable to significant illness and harm.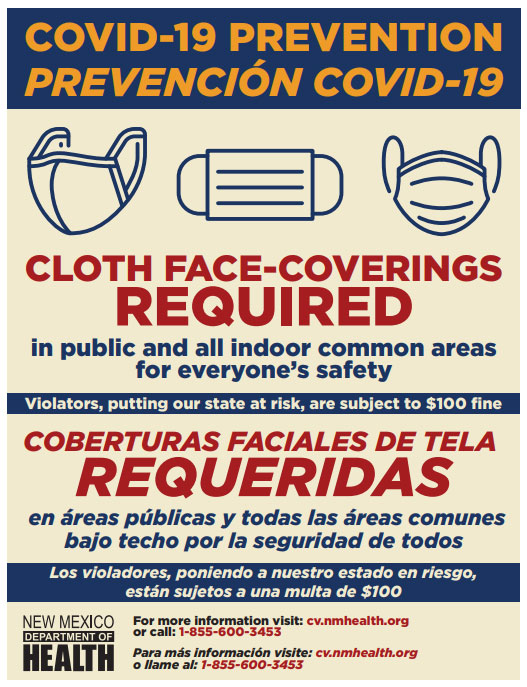 COVID-19 Prevention Posters
Cloth Face-Coverings Required in public and all indoor common areas for everyone's safety. Violators, putting our state at risk, are subject to $100 fine.