Note: The information contained on this page is for archival purposes only and it is no longer maintained or updated.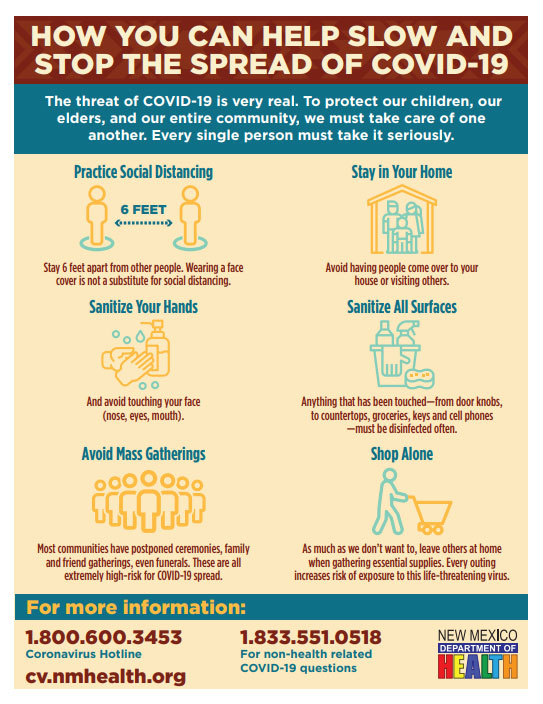 2019 Novel Coronavirus Disease (COVID-19)
COVID-19 is a highly infectious and fast-spreading virus. Symptoms and their effects can range from mild to severe and in certain cases result in extreme health complications and death. Positive cases have been identified in communities across New Mexico. State health officials continue to test, process, monitor and track instances of the virus — and the state of New Mexico has taken proactive, aggressive public health actions to mitigate the spread of the disease.
How you can help slow and stop the spread of Covid-19
The threat of COVID-19 is very real. To protect our children, our elders, and our entire community, we must take care of one another. Every single person must take it seriously.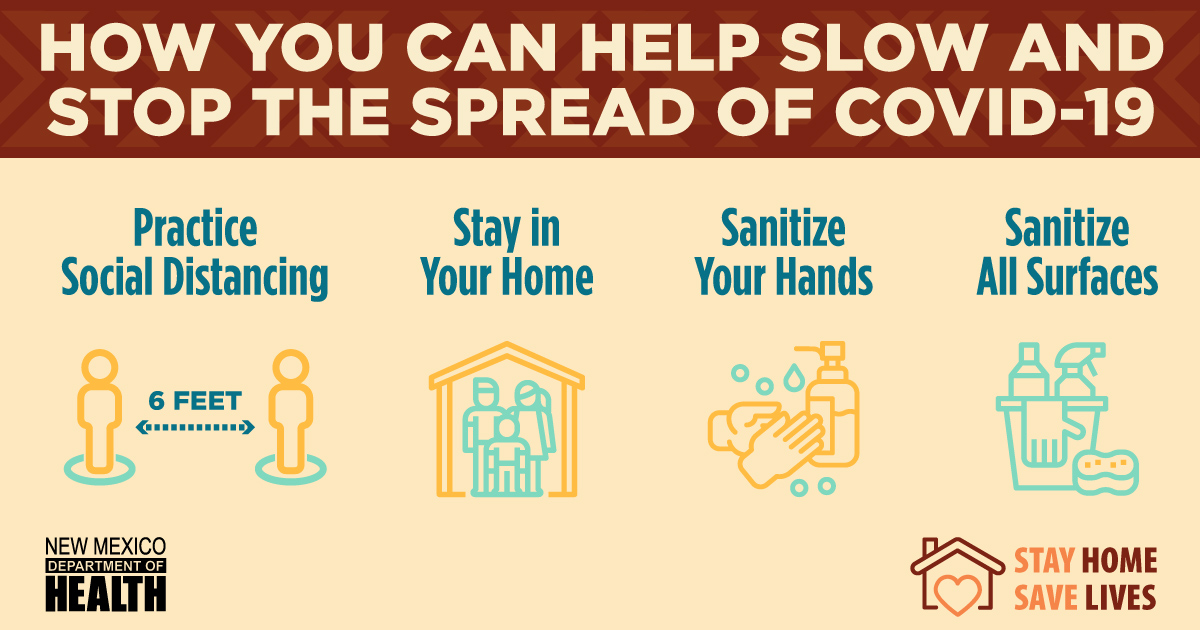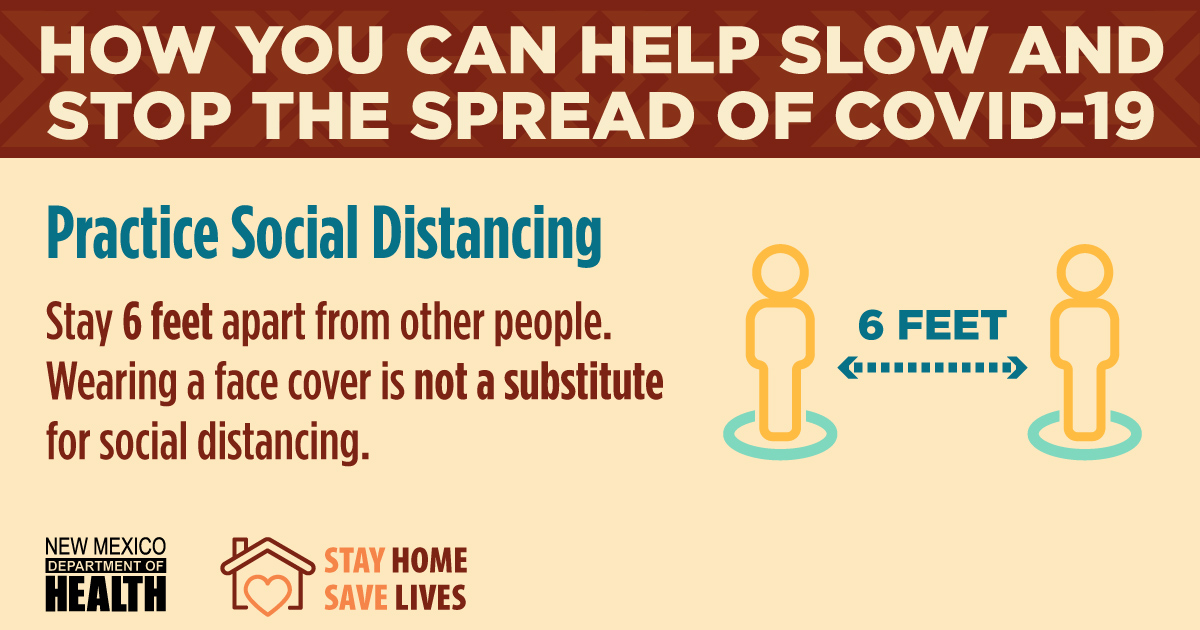 Practice Social Distancing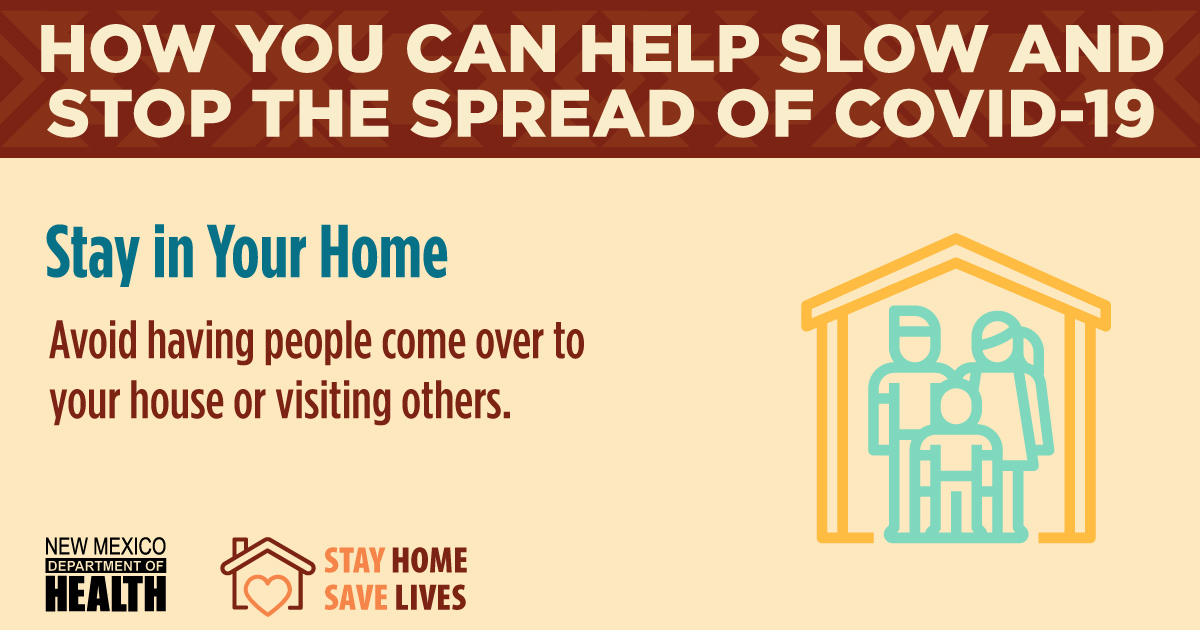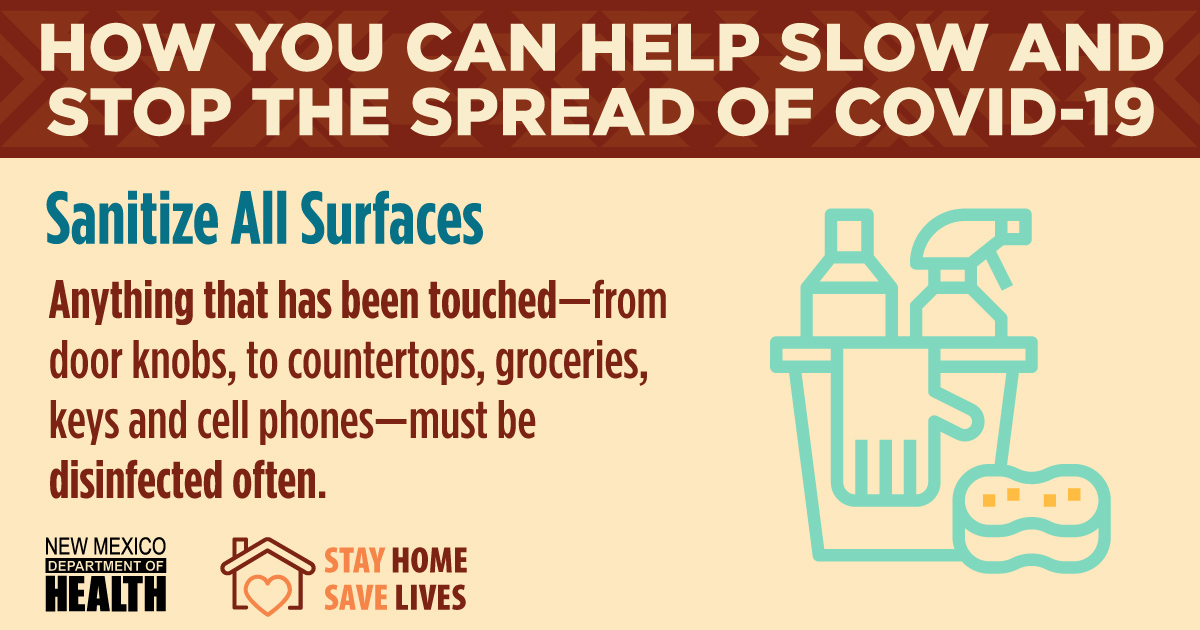 Helpful Resources & Posters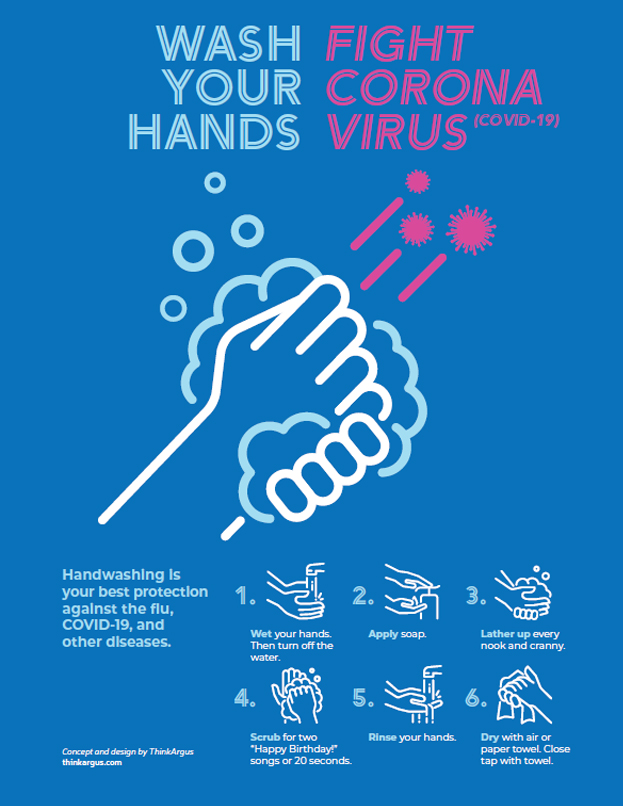 Poster
Handwashing is your best protection against the flu, COVID-19, and other diseases.
Click Here to Download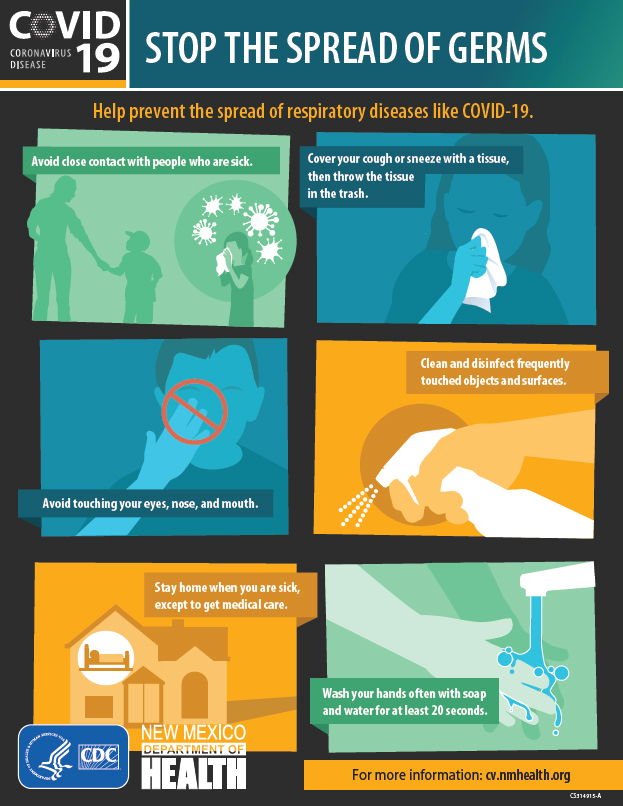 Bilingual Poster
Help prevent the spread of respiratory diseases like COVID-19.
Click Here to Download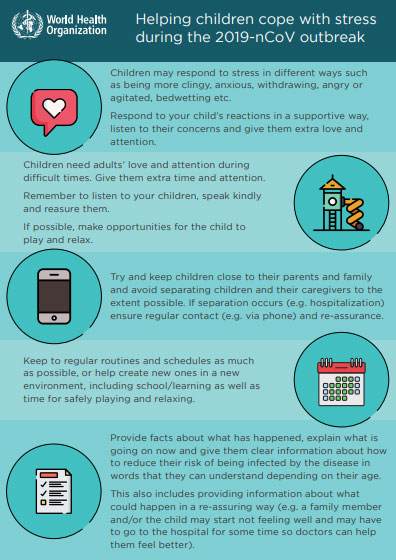 Children may respond to stress in different ways such as being more clingy, anxious, withdrawing, angry or agitated, bedwetting etc.
Click Here to Download
Copyright New Mexico Department of Health