Information for the Public
COVID-19 Testing Information
Where are the testing sites & locations?
For a full listing of testing sites in your area along with hours of operation, and contact information, please visit the directory by clicking the link below.
What should I know before I go?
Sites are designed to keep you and health care workers safe. Sometimes you stay in your car. Other sites will screen you before you come indoors.
I've been tested. Where can I get my results?
NMDOH has deployed an online tool for you to look up your results quickly.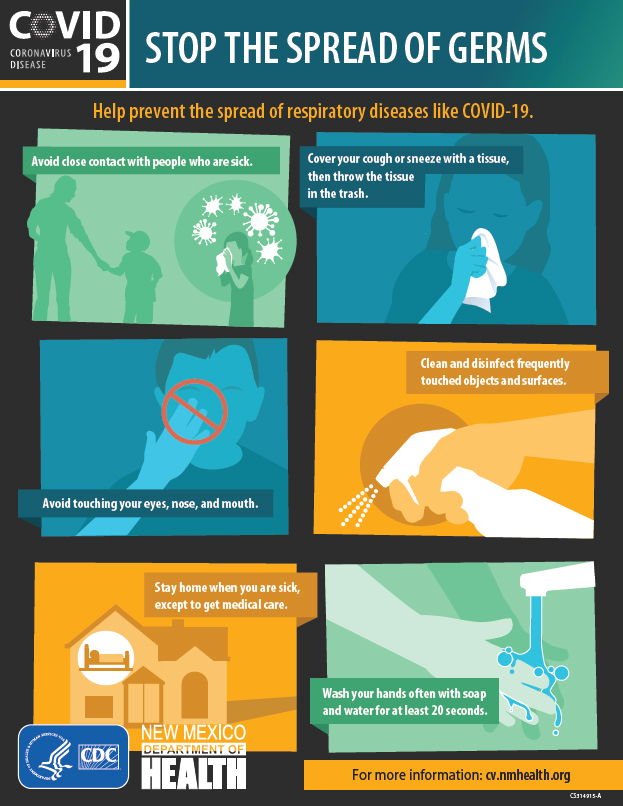 Bilingual Poster
Help prevent the spread of respiratory diseases like COVID-19.
Click Here to Download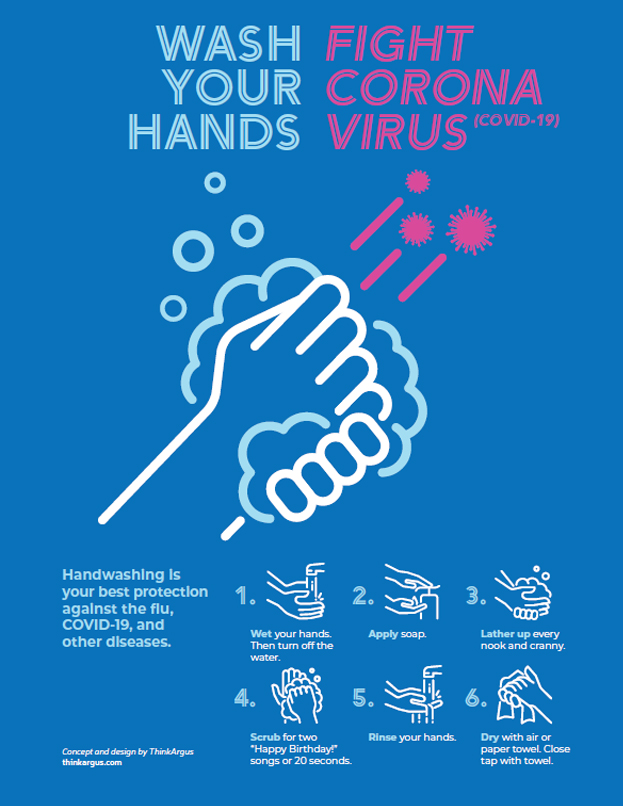 Poster
Handwashing is your best protection against the flu, COVID-19, and other diseases.
Click Here to Download