Information for the Public
What are the symptoms of COVID-19?
People with COVID-19 have reported symptoms of fever, cough, or trouble breathing.
What You Need to Know
General Information
How to Prepare
 Travel
 Schools and Childcare Programs
Colleges and  Universities
 Businesses and Employers
 Community and Faith-based Organizations
 Large Community Events and Mass Gatherings
 Retirement Communities and Independent Living
 Homeless Shelters
 Law Enforcement
The new public health emergency order, which will take effect Thursday, March 19, prohibits gatherings of more than 10 people. Click here to learn more.
Providers across New Mexico offer safe screening and testing for COVID-19. Click Here to find a testing location.
What can I do to protect myself from COVID-19?
Just like with many other respiratory illnesses, the best way to protect yourself is to wash your hands thoroughly and regularly, to cough or sneeze into your sleeve or a tissue, and avoid contact with people who are coughing or sneezing. Also stay home from work or school when you are sick.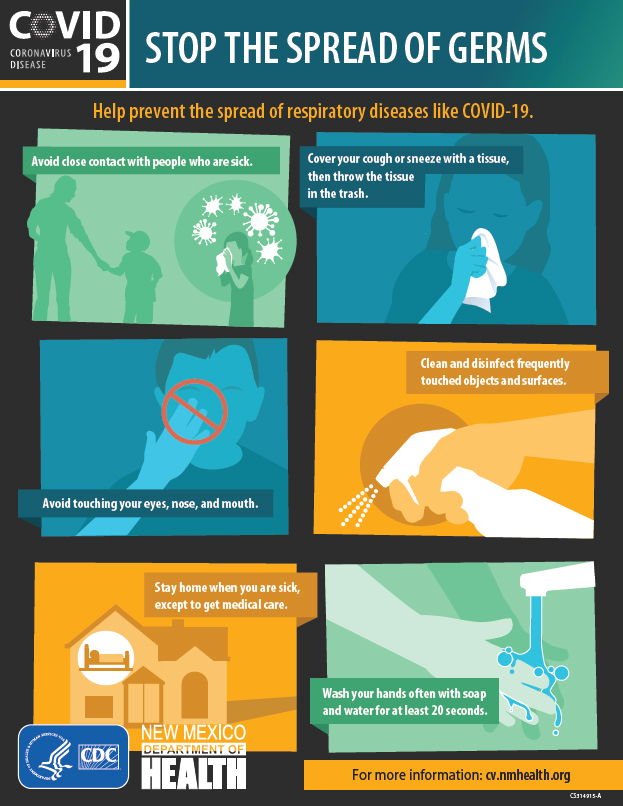 Bilingual Poster
Help prevent the spread of respiratory diseases like COVID-19.
Click Here to Download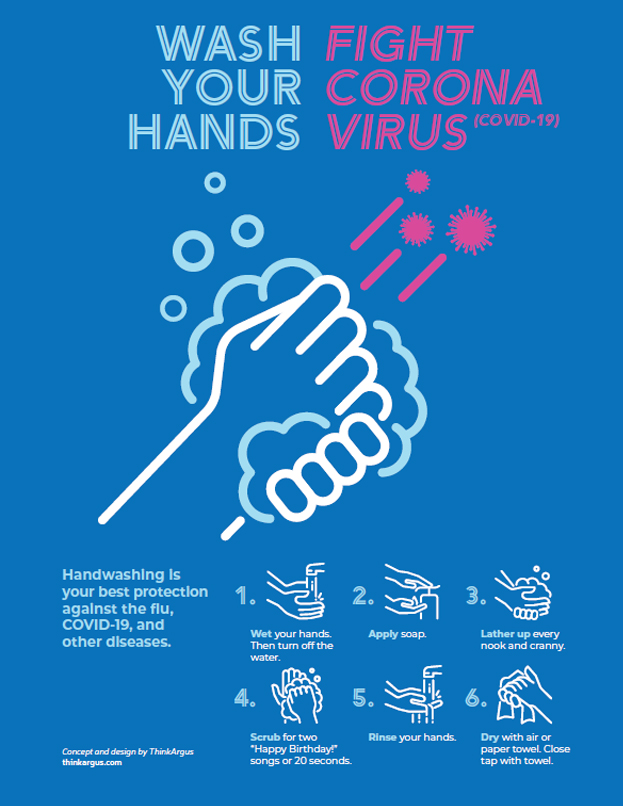 Poster
Handwashing is your best protection against the flu, COVID-19, and other diseases.
Click Here to Download